About Us
We've always been all about The Art of Caring. Tropicana Foundation was established in 2011 by YBhg Tan Sri Dato' Tan Chee Sing, dedicated to improving the lives of the underprivileged through various charitable initiatives. Reinvigorated with our new logo and activities, our hearts are full of hope as our programmes reach out to those most desperately in need.
A Gift of Hope
As of 2020, we have contributed over RM 5.3 million in cash and other donation initiatives from packed meals to dry goods to over 37 underprivileged homes and associations all across Malaysia.
Defining Our New Logo
Tropicana Foundation's logo design is inspired by our long term commitment to support the needy as well as its aspiration to preserve mother nature, for a wholesome and prosperous community. The green leaves represent all the layers of societies with whom we engage, while the heart shape symbolises our overall commitment, care and continuous support towards the underprivileged community.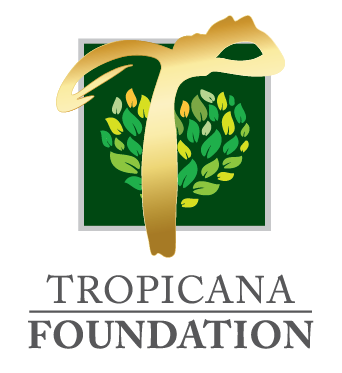 2011

Tropicana Foundation was founded and incorporated

2012-2015

Initiated more than 30 charitable projects

2016

Donated RM1.5 million to SJIIM International Baccalaureate

2017-2019

Donated a total of RM256,000 to various charitable projects

2020

Reactivated & Rebranded Tropicana Foundation
Internal
The members of Tropicana are a close-knit family, and in caring for our 1,300-strong workforce around the country, the Tropicana Foundation has many initiatives for the internal welfare of our employees. Our initiatives have gone out towards them in showing gratitude to everyone for their contributions to the company, and each other and we continue to commit our heartfelt dedication towards our large, extended family.